214 N Central Ave, Phoenix, AZ. 85004
(Directly west across from the Chase Tower)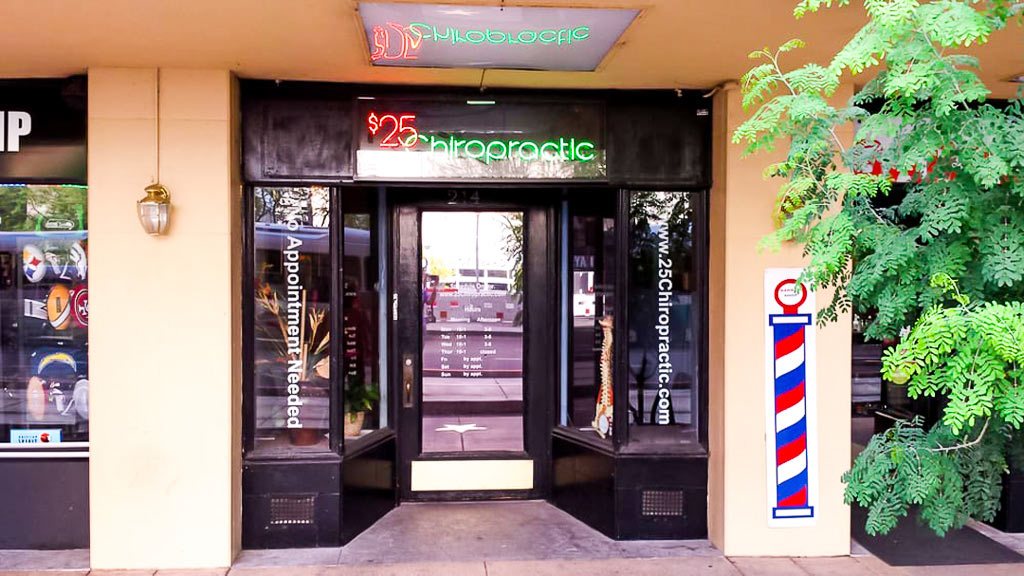 Temporary June Hours:  
Mon (Dr. Lee)
10am – 1pm  &  3pm-5pm
Tues 
CLOSED  
Wed (Dr. Lee)
10am – 1pm  
Thurs 
CLOSED  
Fri 
CLOSED
 Sat (Dr. Lee)
9am – 1pm
There is no parking directly in front of our office on Central, but just a few feet south of us is Monroe St. There are metered parking spots open between 1st Ave and Central on Monroe or on the East side of 1st Ave.
The closest parking garage is just North of us on Van Buren St between Central and 1st Ave – however we do not validate parking ($2).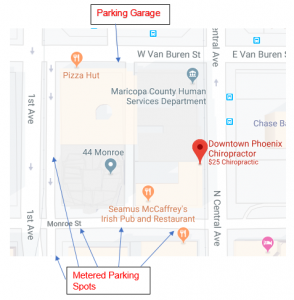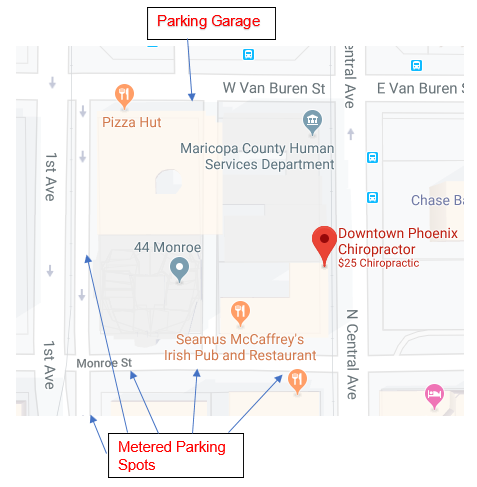 (Please note: Listed above are our standard hours. Occasionally these will alter slightly. Please go to the Make an Appointment page to verify your doctor is there and available for the day and time you wish to come in. Thank you)
Dr. Counselman is available Mon, Tues, Wed, Thur. Dr. Lee is available Fri, Sat and periodically covers when Dr. Counselman is unavailable (calendars are updated on the Make an Appointment page).